New Route 8 – We want to hear from you!
Join us at Laketran's Route 8 Public Meetings:
Thursday, February 20 at 6pm at Mentor Headlands Community Center
Wednesday, March 4 at 6pm at Mentor Civic Center – 2nd Floor Conference Room
Tuesday, March 10 at 6pm at Mentor-on-the-Lake City Hall Community Room
Laketran provides free Dial-a-Ride transportation to all meetings. Please make reservations 2-12 business days in advance.
View and comment on 3 potential route designs for Laketran's new Route 8 that will serve Tyler Blvd, Mentor High School, Mentor-on-the-Lake and Mentor Headlands.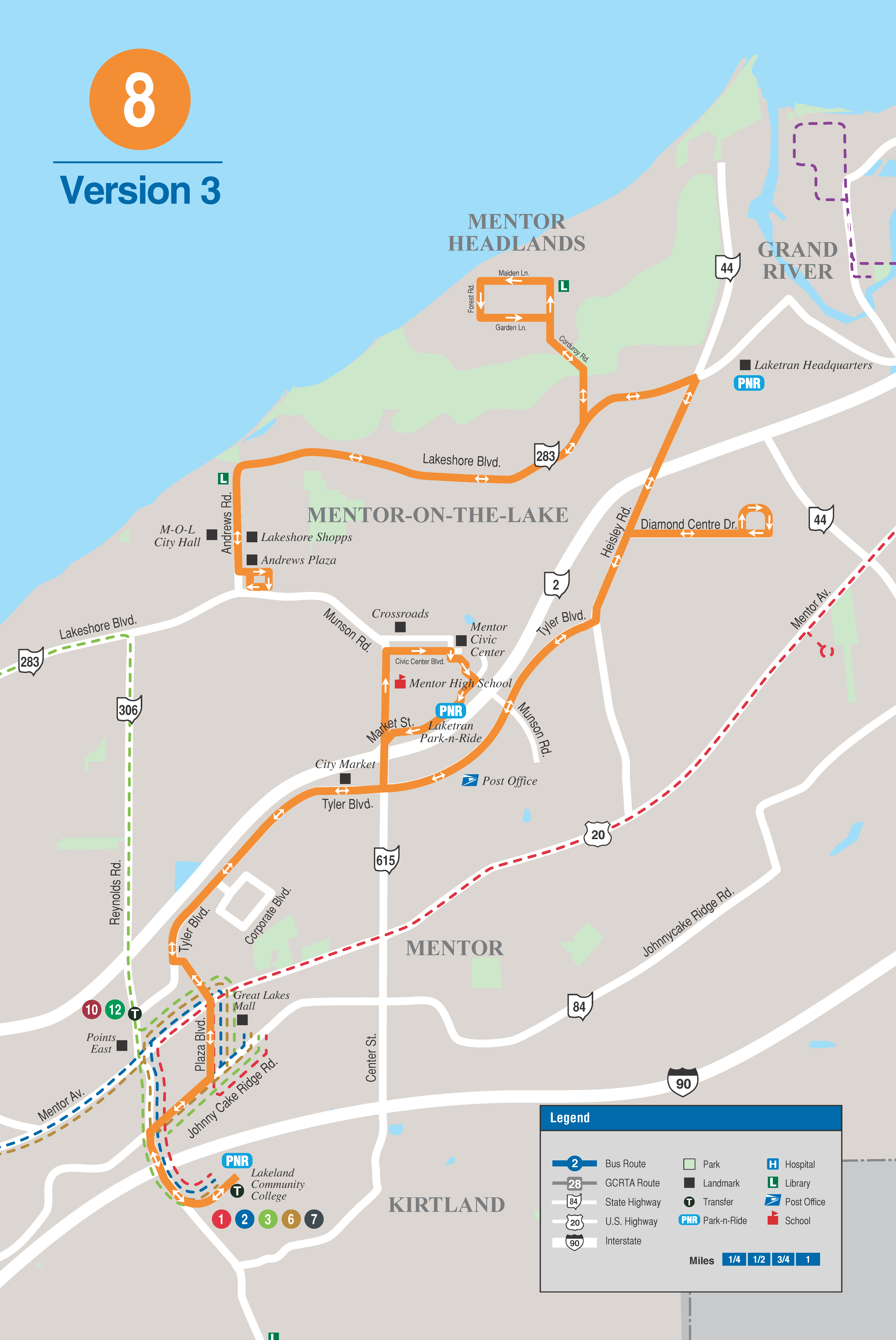 A potential, minor route change for Route 3 will also be discussed at these public meetings.
---
Invite Others to attend the Public Meetings!
Download and share the Public Hearing Flyer or invite others from our Facebook events.
Can't make it to a meeting?
Please take our community feedback survey: Laketran Route 8 Community Feedback Survey.
Also, written comments may be submitted to hearings@laketran.com or mailed to Laketran, Attn: Julia Schick, 555 Lakeshore Blvd. Painesville Twp., OH 44077 and will be accepted until Wednesday, March 25, 2020.
Questions or additional information, contact: Julia Schick at (440) 350-1012 or jschick@laketran.com