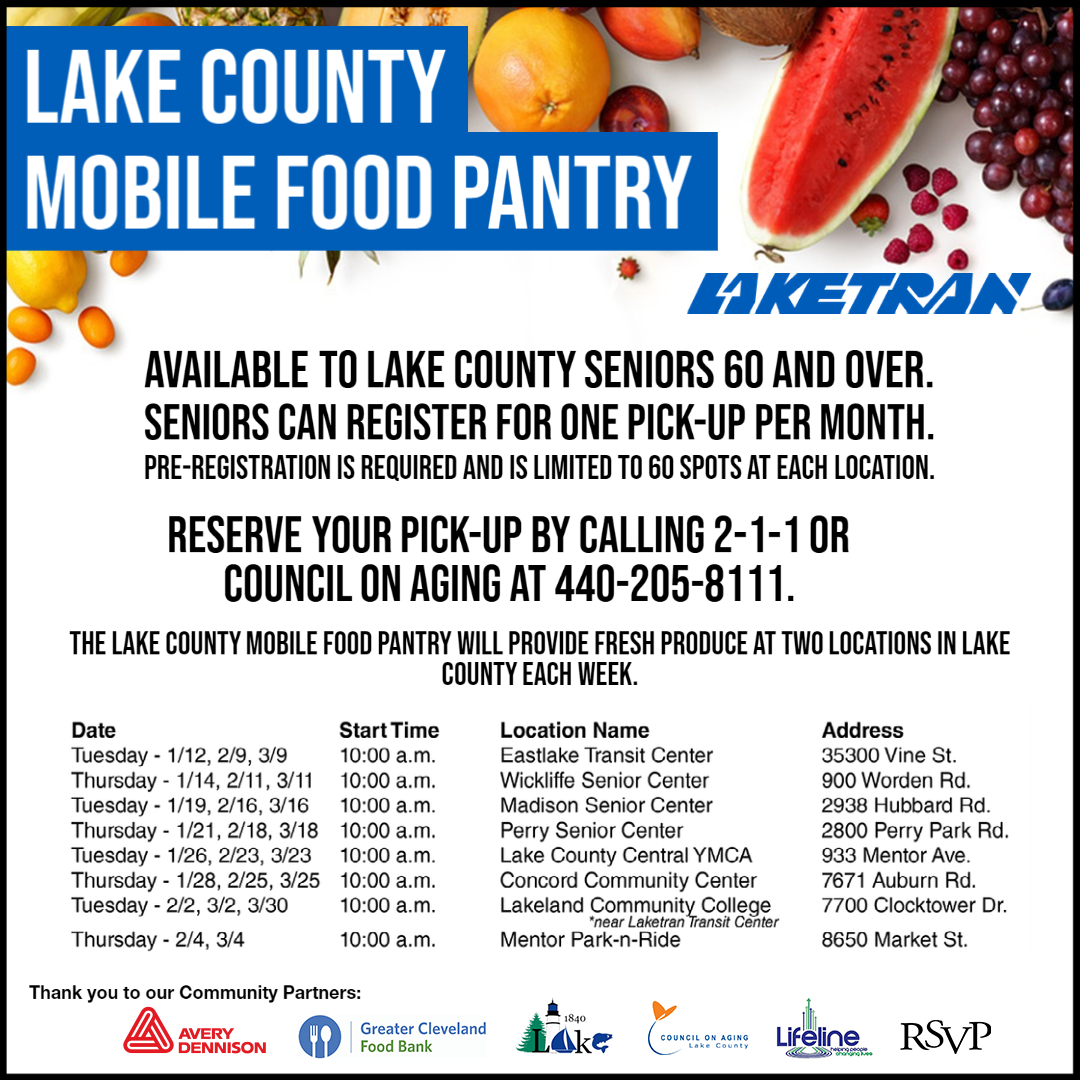 Beginning Tuesday, January 12, the Lake County Mobile Food Pantry will visit two locations per week providing free fresh produce to Lake County Seniors 60 & over.
Pre-registration is required and is limited to 60 spots per locations. Seniors may register for one pick-up per month by calling  Lifeline, Inc. at 2-1-1 or Lake County Council on Aging at 440-205-8111.
Similar to the Produce Pick-up program held at the Mentor Park-n-Ride last summer, participants will arrive at their pick up location and volunteers will place a box of fresh produce in the trunk of the car, offering a completely contactless pick-up process.
This program is made possible by a partnership between: Avery Dennison,  Lake County Council on Aging,  Board of Lake County Commissioners Senior Services,  Lifeline,  RSVP of Lake County, and Greater Cleveland Food Bank.