New dates for Spring/Summer 2023!
The Lake County Mobile Food Pantry provides fresh produce to Lake County seniors for free through a weekly distributions each Tuesday of the month. Distributions are Tuesdays from 10:00 a.m. – 11:00 a.m.
Spring/Summer 2023 Lake County Mobile Food Pantry Schedule:
Lake Erie Church
2300 Hubbard Rd.

May 2
June 6
July 5 (due to holiday)
August 8
September 12

New Hope Baptist Church
428 Jackson St.

May 9
June 13
July 11
August 8
September 12

Wickliffe Senior Center
900 Worden Rd.

May 16
June 20
July 18
August 15
September 19

Mentor Park-n-Ride
8650 Market St.

May 23
June 27
July 25
August 22
September 26
Lake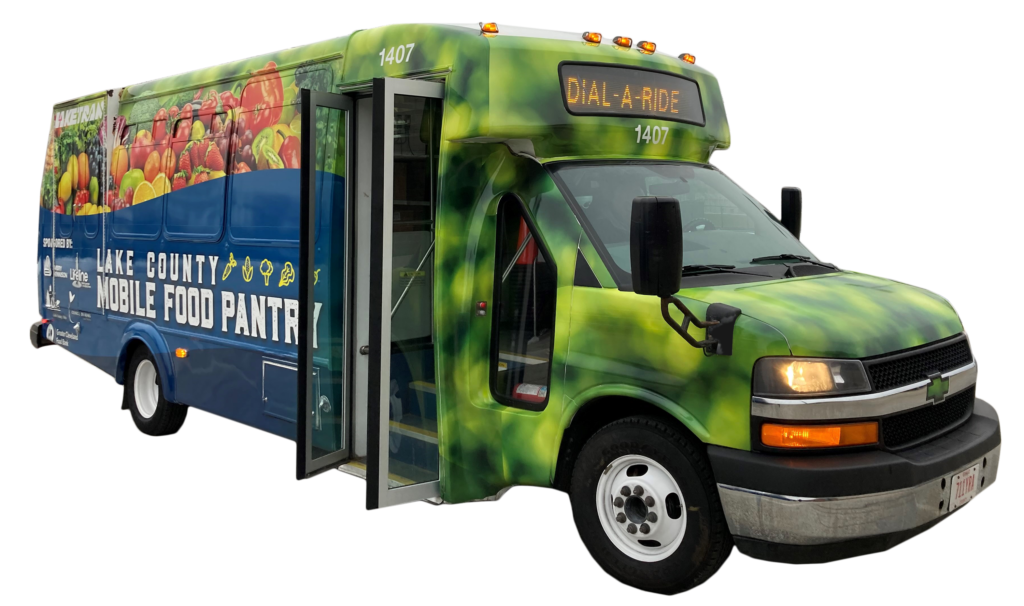 County seniors, 60 years and older, may register for one pick-up per month by calling Lifeline at 2-1-1 or Lake County Council on Aging at 440-205-8111.  Pre-registration is required for the 100 spots available each week. Participants must certify annual gross household income is at or below $25,759 for a household of 1 and $34,839 for a household of 2. Income is self-declared; verification is not required.
Laketran offers free transportation to the Lake County Mobile Food Pantry distribution. Call Laketran Customer Service at 440-354-6100 to arrange transportation to pick-up your produce.  Reservations for Laketran's Dial-a-Ride service can be made 1-12 business days in advance.  The Mentor Park-n-Ride is also along Laketran Route 8, but please be aware produce boxes are between 20-30 lbs.
This program is made possible through a partnership between Board of Lake County Commissioners Senior Services,  Lifeline, Lake County Council on Aging, and the Greater Cleveland Food Bank.