New dates and locations for summer 2022!
The Lake County Mobile Food Pantry provides fresh produce to Lake County seniors for free through a weekly distributions each Tuesday of the month.
Distributions are Tuesdays from 10:00 a.m. – 11:00 a.m.
Summer 2022 Lake County Mobile Food Pantry Schedule:
Lake Erie Church
2300 Hubbard Rd.

May 3
June 7
July 5
August 2
September 6

New Hope Baptist Church
428 Jackson St.

May 10
June 14
July 12
August 9
September 13

Wickliffe Senior Center
900 Worden Rd.

May 17
June 28
July 19
August 16
September 20

Mentor Park-n-Ride
8650 Market St.

May 24
June 28
July 26
August 23
September 27
Lake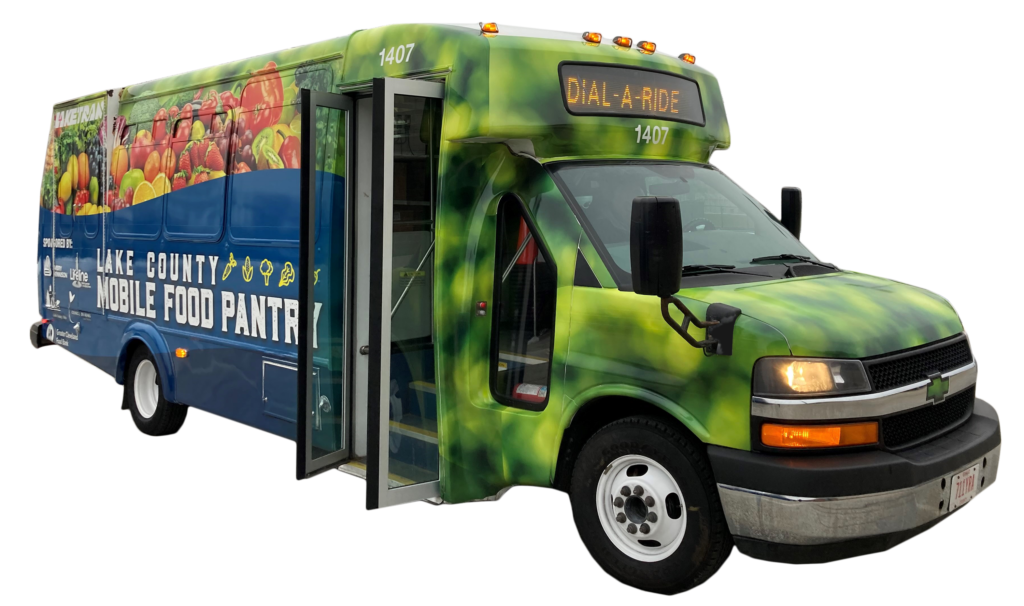 County seniors, 60 years and older, may register for one pick-up per month by calling Lifeline at 2-1-1 or Lake County Council on Aging at 440-205-8111.  Pre-registration is required for the 75 spots available each week. Participants must certify annual gross household income is at or below $25,759 for a household of 1 and $34,839 for a household of 2. Income is self-declared; verification is not required.
Laketran offers free transportation to the Lake County Mobile Food Pantry distribution. Call Laketran Customer Service at 440-354-6100 to arrange transportation to pick-up your produce.  Reservations for Laketran's Dial-a-Ride service can be made 1-12 business days in advance.  The Mentor Park-n-Ride is also along Laketran Route 8, but please be aware produce boxes are between 20-30 lbs.
This program is made possible through a partnership between Board of Lake County Commissioners Senior Services,  Lifeline, Lake County Council on Aging, and the Greater Cleveland Food Bank.
There is no distribution on Tuesday, March 29, May 31, or August 30.