Routes 10 & 12 now serving Tyler Blvd. Fill out this form and we'll mail you a pass to try Park-n-Ride for free!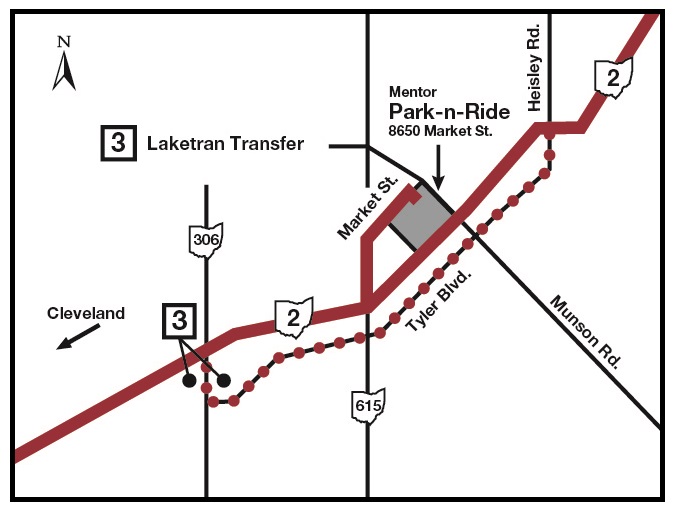 Laketran is working to improve the transportation access along one of Lake County's largest manufacturing corridors that is dense with job opportunities.
Beginning on Monday, January 28, 2019, Laketran will expand service to Tyler Blvd. and Heisley Rd. using Routes 10 & 12.
For the new service, Laketran will be routing a limited number of Park-n-Ride Route 10 and Route 12 trips to include Heisley Rd. and Tyler Blvd. traveling both eastbound from Cleveland and westbound to Cleveland. The new service does not affect the regular commuter service, but now allows job seekers in Cleveland to take a Park-n-Ride bus from Cleveland to one of the many businesses on Tyler Blvd.
Lake County residents will be able to transfer from Local Route 3 along SR-306 to access the Tyler Blvd. service.
Download the new Route 10 schedule.
Download the new Route 12 schedule.