Announcing the Wickliffe Transit Center Ribbon Cutting!
Thank you to all who joined us for the ribbon cutting of our Wickliffe Transit Center and Battery-Operated Electric Bus Deployment!
Wickliffe Park-n-Ride Construction Photo Gallery
Wickliffe Transit Center opens at Wickliffe Park-n-Ride
June 21, 2021
Laketran is excited to announce the opening of the Wickliffe Transit Center at our Wickliffe Park-n-Ride.  Local Routes 2 and 3 and Park-n-Ride Route 12 will begin operations from the transit center on Monday, June 21, 2021.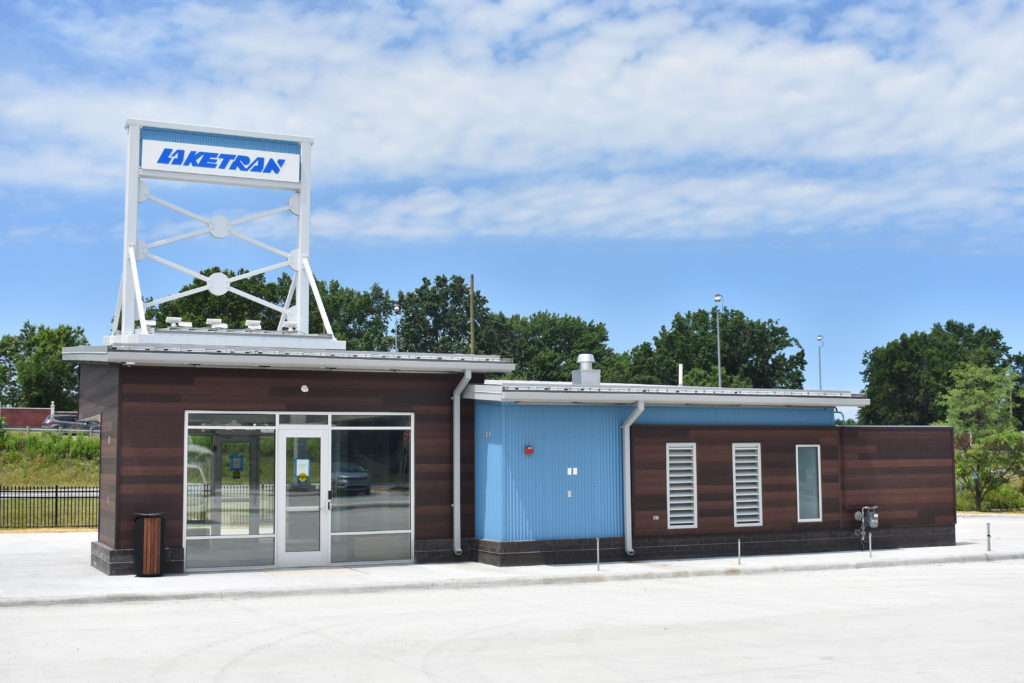 The year-long project included the repaving of the existing Park-n-Ride lot and construction of a new state of the art transit center.
The new building includes an indoor waiting area, accessible real-time information, public restrooms, and charging infrastructure for our battery operated electric Local Route bus fleet coming later this year.
---
September 30, 2020
Beginning Wednesday, October 7, the West Lot will be closed and the East Lot will be available for customer parking.
The temporary shelter will be moved in front of the East Lot along Lakeland Blvd whether customers should board the bus.
Thank you for your patience during construction.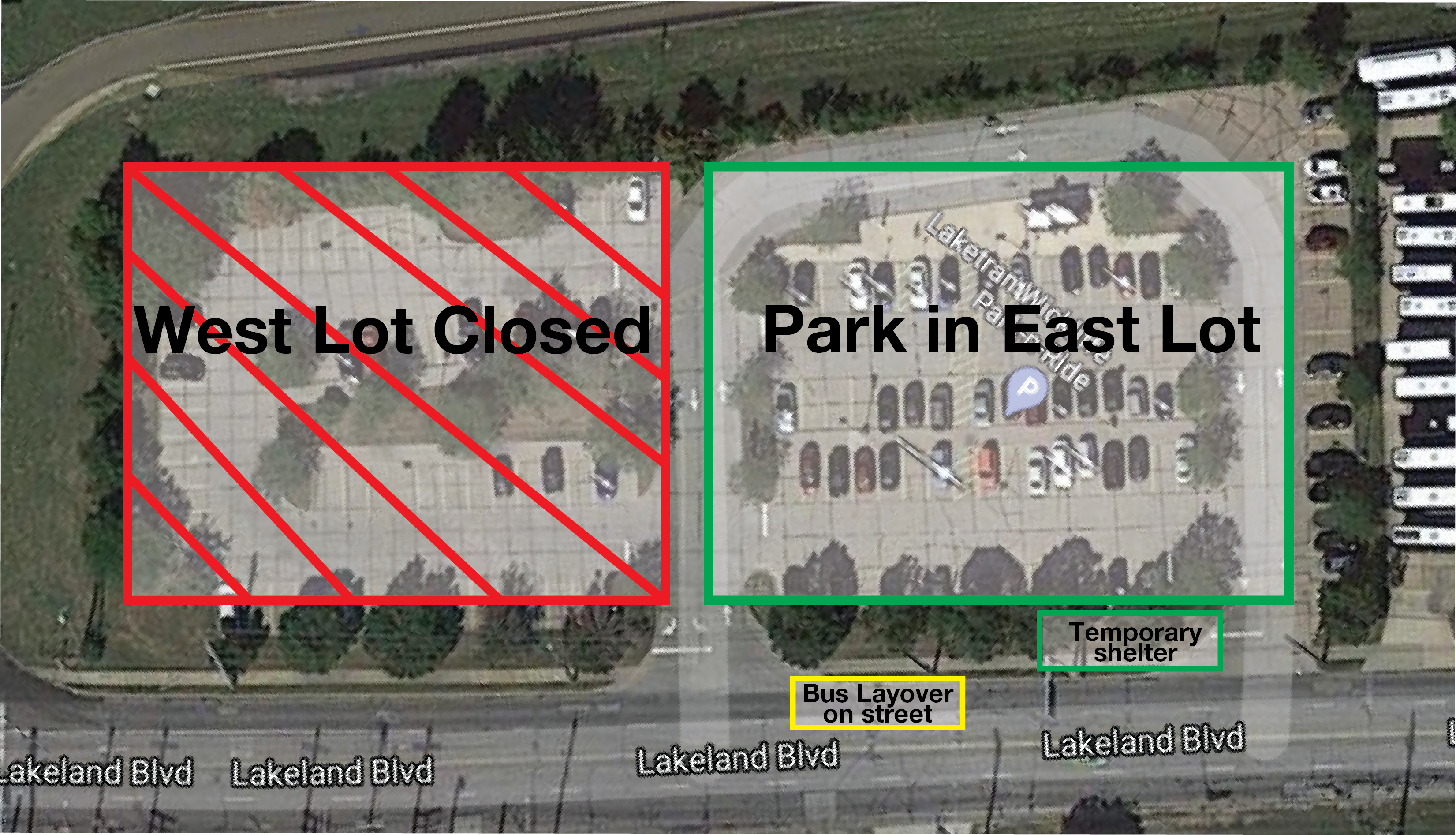 ---
Wickliffe Park-n-Ride Construction Cam – Now Live!
We've placed a camera at the Wickliffe Park-n-Ride Construction site so you can see the progress in real-time. Check it out!
---
June 30, 2020
Laketran will begin construction at the Wickliffe Park-n-Ride the week of July 6 to build a new transit center to house a charging station for electric buses coming in 2021.
The new transit center will provide indoor and outdoor waiting spaces, public restrooms, bike racks and real-time arrival information for customers.
Even with the new building, we are able to maintain the current parking capacity when the project is finished.
Our goal is to keep our Wickliffe Park-n-Ride open during construction. We have carefully planned the construction in phases to reduce the impact of construction on our customers, since the entire parking lot will be repaved.
During Phase I of construction, the west parking lot will be open to Route 12 customers.
A temporary roadside bus shelter will be constructed to maintain service for Routes 2, 3, and 12.  Route detours and dates of service changes will be announced soon.
We encourage all Route 2, 3, and 12 customers to sign up for our text message Rider Alerts by texting LAKETRAN to 440-517-8100 or follow Laketran on Facebook and Twitter to stay up to date on any service changes.
We apologize for any inconvenience during construction. We are working to improve your transit experience.  If you have any questions, please contact Julia Schick at 440-350-1012.