By Andrew Cass, The News-Herald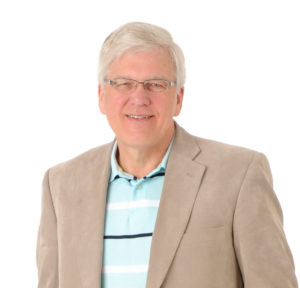 A retired Burgess & Niple director has been appointed by the Lake County Commissioners to fill out the remainder of a term on the Laketran Board of Trustees.
Charles J. Zibbel is taking the place of Matthew Armand, who stepped down from the board earlier this year. The term runs until May 15, 2018.
In January, Zibbel was honored with a resolution from the Lake County Commissioners for his service as a director and shareholder of Burgess & Niple's Great Lakes region.
Zibbel joined Burgess & Niple in 1973. He was appointed Director of Engineering in 1987 and in 1989 was appointed assistant director of the Painesville office. He was named an associate and appointed Director of the Great Lakes Region in 1990 and was elected as a shareholder in 1994.
During his career he was involved with the American Public Works Association, the National Society of Professional Engineers, Order of the Engineer, Ohio Society of Professional Engineers and the Water Environment Federation.
His projects in Lake County have included the Aquarius Water Treatment Plant and upgrades to the City of Painesville Water Pollution Control Plant.
Zibbel's honors include the Lifetime Engineering Achievement Award from the Ohio Water Environment Association and the President's Award from the Ohio Chapter of the American Public Works Association.
Commissioner Daniel P. Troy said that Zibbel, a longtime Lake County resident, has expressed an interest in serving the community in his retirement.
"He certainly brings a lot of historical experience on a lot of projects and a lot of issues in Lake County and he's really interested in serving on this board," Troy said.