Laketran General Manager, Ben Capelle was recognized as Top 4 Under 40 by the Ohio Public Transit Association at the association's annual meeting earlier this week in Columbus.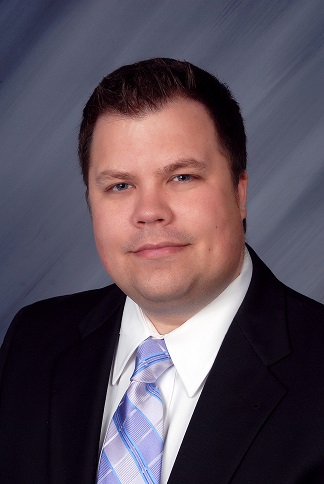 Capelle has quickly emerged as a transit leader in Ohio starting an early career in transit at just 18 years old as a student bus driver and is now, 17 years later, the General Manager of Laketran, one of Ohio's top 10 largest transit systems.
Capelle began his transit career working at Campus Bus Service, now Portage Area RTA, while in college. He then transferred to The Ohio State University where he quickly earned a management role as the Supervisor of Student Drivers.
While still in college, Capelle was recruited by First Transit in Cincinnati and within five months of graduation was hired as the Executive Director of Clermont Transportation Connection. Under his direction at Clermont, Capelle improved ridership by an average of 23% per year.
In 2012, Capelle joined Laketran as their Operations Manager to oversee the daily operation of Laketran's core services, Medicaid contracts, and construction projects. Additionally, Capelle led the implementation of many technology upgrades including Laketran's GPS navigation and tracking, automatic bus locators, and automated reminder calls and online reservations for Dial-a-Ride.  Capelle also spearheaded the transition of Laketran's Dial-a-Ride buses to propane fuel which yields a significant fuel savings for the agency.
Capelle was promoted to Deputy General Manager in April 2016 and then to General Manager in August 2017.
"It's was an unexpected honor to be recognized by OPTA," shared Capelle. "I'm not really one who likes the attention, but appreciate being recognized alongside other very deserving peers."
"I truly believe transit leaders are only as good as those inside our agencies that make sure our buses are on the road. I'd like to share this honor with my Laketran staff who are dedicated to making sure Lake County residents have transit access they need."
In his short time as General Manager, Capelle has explored new ways to grow revenue by selling specialty maintenance services to area government agencies, saved the agency 15% in healthcare expenses, and plans to implement mobile ticketing and prepayment for Dial-a-Ride aiming for a cashless system.
As a leader, Capelle is an advocate of coordination and under his leadership, Laketran has joined NEORide and HealthTP – two consortiums of transit systems that work together to reduce costs and create regional benefit for area transit systems. Capelle serves on the board of Ohio Transit Risk Pool, NOACA, HealthTP, and NEORide.
Since Capelle joined Laketran, the agency has received many awards for safety from Ohio Transit Risk Pool, a perfect Triennial Review, APTA's Grand Adwheel Award for marketing and communications, and has continued a history of consecutive clean audits from the State.
Capelle also contracts with Ohio Department of Transportation as a technology consultant to help small transit systems build capacity and efficiencies within their paratransit operations using technology and communication strategies.
Capelle's transit work experience has landed him in Columbus, Cincinnati, and Cleveland markets. From successful labor negotiations to technology improvements to offering better customer amenities, Capelle has worked relentlessly to improve the service quality of Laketran and public transit in all the communities he has worked. His knowledge and experience has been invaluable in helping transit systems grow and become more efficient, while always focused on the needs of our customers.
Capelle is a graduate of Leadership Lake County and was recognized nationally as Mass Transit Magazine's Top 40 Under 40. He also volunteered for Lake County Historical Society and advocates for animal welfare.
"I, along with my fellow trustees, would like to congratulation Ben on this tremendous honor," stated Laketran board president Brian Falkowski. "Ben is incredibly hardworking and is consistently implementing initiatives to advance the agency through technology and innovation. Lake County is very fortunate to have a general manager of Laketran, as committed as Ben is to providing high quality and easily accessible public transportation."