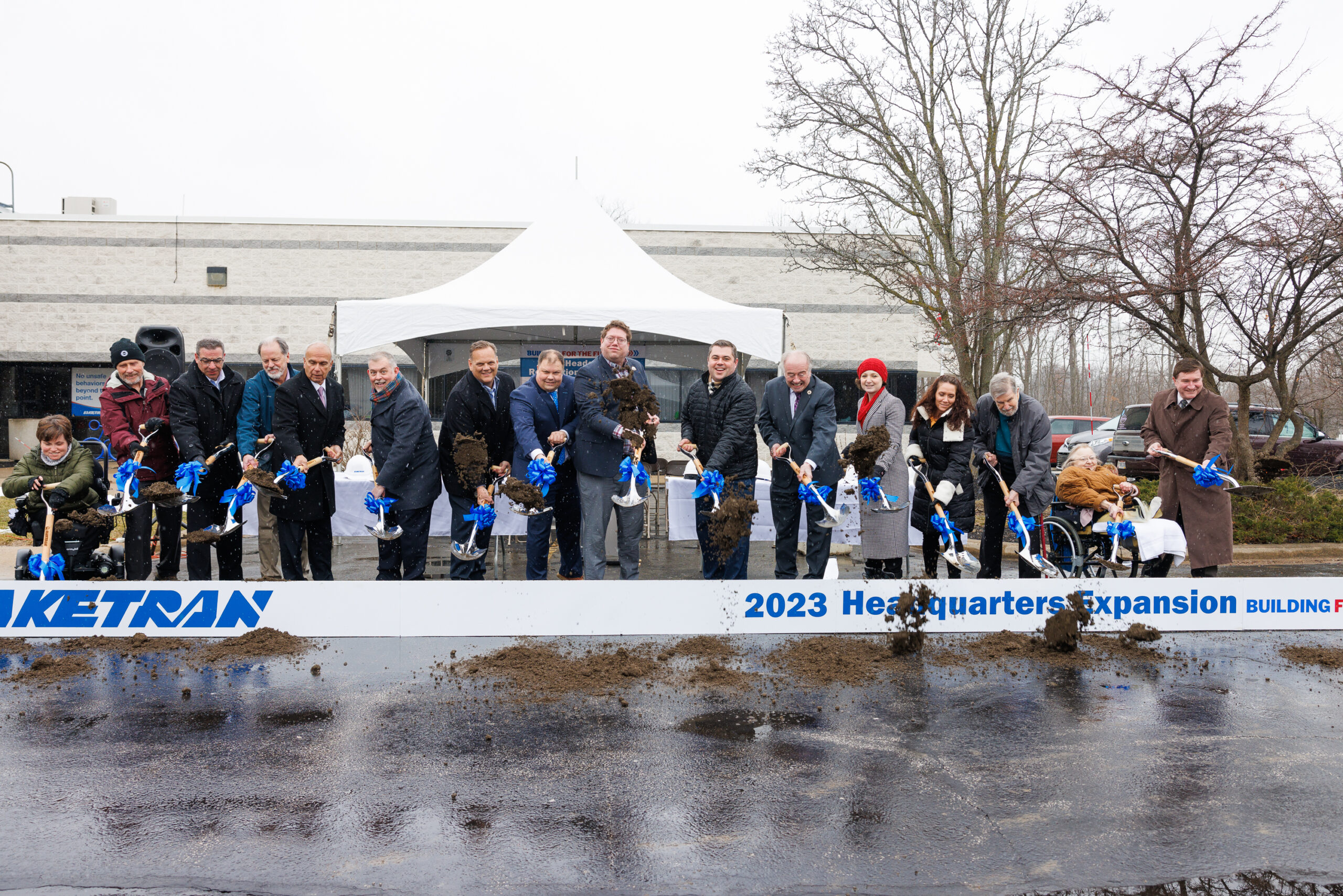 Laketran breaks ground on Headquarters Expansion to meet growing demand for more senior transportation and access to jobs
Lake County, OH – Local officials and Laketran board of trustees gathered to for a groundbreaking ceremony Monday for its headquarters renovation project to expand their operations and maintenance facilities. The ceremony took place at the Frank R. Angeloro Laketran Headquarters at 555 Lakeshore Blvd. in Painesville Township.
With a fleet of 160 vehicles, Laketran provides public transit service throughout Lake County and into Downtown Cleveland, supporting the transportation needs of residents, workers, and visitors.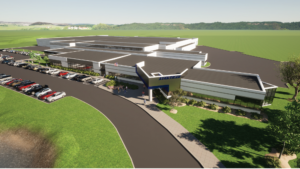 Laketran has seen significant ridership growth over the past 10 years, especially to its door-to-door Dial-a-Ride service for seniors and people with disabilities. More recently, Laketran increased its number of bus routes and frequency to meet the demand of today's workforce.
The expansion project will provide a modern facility to allow Laketran to expand services, while creating a high-quality work environment for Laketran's front-line workforce and support the long-term growth and sustainability of agency, including the ability to store 40 additional Dial-a-Ride vehicles.
Laketran Board President Brian Falkowski shared, "Both our ridership and number of employees has more than doubled since our headquarters was built 30 years ago. This building expansion will allow us to expand services to meet the needs of our residents, while becoming more efficient and reliable in our service delivery."
The project will add 37,670 square feet of operations and bus storage space to the existing 162,000-square-foot headquarters. Laketran's building upgrades include expanding its operations center that houses dispatch, scheduling and driver's area, as well as add an additional maintenance bay and indoor vehicle storage space.
"This project is an important step in providing reliable public transportation in Lake County. It will allow us to increase the size of our fleet, improve the efficiency of our operations and maintenance, and create a safer and more productive work environment for our employees," explained Laketran CEO Ben Capelle.
The $22 million expansion will be funded primarily by a competitive grant from the Federal Transit Administration for bus and bus facilities.
The headquarters expansion and renovation was designed and engineered Bowen and will be constructed by Ozanne Construction Company, both Cleveland-based firms.
The construction is expected to be complete in late Fall 2024.
"This is an exciting day for all Lake County, and we are so proud of CEO Ben Capelle, Board President Brian Falkowski, Vice President Chuck Zibbel and the whole Laketran team," said Lake County Commissioner John Plecnik. "Modernizing Laketran's main headquarters will ensure our growing senior population has access to the transportation services they need to live, work, play and retire here in Lake County."